Check out the Lesson Experience at Rojas School of Music!
Why choose
ROJAS SCHOOL OF MUSIC?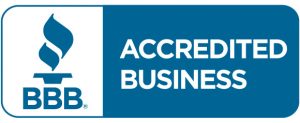 Get a quick look at some of the opportunities that we provide for our students!
They are the best! I can't express how pleased we are with the Rojas Family. Mr. Eduardo is a remarkable mentor. He has taught my daughter so much and she now has so much passion for piano and music theory. He has helped her build her confidence and has guided her to manage her nerves in preparing for recitals, which was a challenge for her 3 years ago. Now she is excited and only a little nervous when she performs. Thank you Rojas Family! We look forward to many more years together.
Amazing school, amazing teachers. I'm so glad I choose this school for my daughter.
I have been very happy with my interactions with them. From the quick responses, to information and scheduling. Setting up piano lessons has been much easier than I thought it would be. Looking forward to a wonderful semester!
One of the finest music schools in DFW. Eduardo and Stephanie's passion for music is evident in every detail. Amazing and super qualified instructors, soundproof studios, excellent recital facilities, modern comfort spaces and a state-of-the-art Yamaha piano lab. I can't recommend them more highly if your dream is to play an instrument The Rojas School Of Music will make that dream a reality.
By chance came across their website 3 years ago and the rest is history. Ms Sarah is a very talented and compassionate cello teacher. She has helped my daughter every step of the way. We had home lessons until this month we decided for lessons at their studio in Grapevine. Great teachers, great school.
My daughter was excited to meet her new violin and piano teachers, Mr. & Mrs. Rojas were not a disappointment. They had a wonderful pleasing manner and they worked amazingly well with my daughter. Their patience, experience and outstanding professionalism showed.
Love the staff at Rojas School of Music! Their teachers are not only patient, but oh so talented!!! WOW! We love Miss Kate Flum! She has done an amazing job with my 9 and 11 yr. old. We love the school so much, that even I have gone back to playing and am taking lessons myself.
Eduardo Rojas and his amazing teachers have been a gift to my family. With in home lessons, I have 4 kids on piano, one violin, one guitar and one drummer. They are extremely patient with appropriately high expectations, and even with my ADHD/ SPD/ Apraxic kiddo have been fantastic. Check them out if you have a chance. I guarantee you will be extremely happy and blessed.