Learn to Play, Play to Learn
Build your love of music!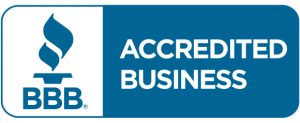 First, I like that the instructor was able to give the lesson at my home. She was very compassionate and understanding to the needs of my child. My daughter felt very comfortable with her instructor and the lesson. I would highly recommend the Rojas School of Music to anyone.
Lisa A
We've had two lessons so far and have been extremely pleased. We find him to be kind, professional, and patient.
Stephanie C
I have been very happy with my interactions with them. From the quick responses, to information and scheduling. Setting up piano lessons has been much easier than I thought it would be. Looking forward to a wonderful semester!
Malerie D
Absolutely love working with Stephanie and Mr Rojas. Professional, courteous, and incredibly accommodating. I'm truly impressed with the progress my daughter has made, and how engaged she is with her lessons and Mr Rojas. Thank you guys!!!
Keith S
My kids are so excited to learn piano and Mr. Rojas is a great teacher. He is patient and very good with them. We're definitely glad to have found him.
Mitali R
My daughter was excited to meet her new violin and piano teachers, Mr. & Mrs. Rojas were not a disappointment. They had a wonderful pleasing manner and they worked amazingly well with my daughter. Their patience, experience and outstanding professionalism showed.
Brandy M
I was looking for a voice teacher. Rojas School Of Music responded quickly and had great prices!
Celeste C
I am very pleased with the ongoing communication the Director, Stephanie, has had with us as we worked to find the right instructor for our daughter and the right schedule. The instructor selected is an absolute perfect fit. She is professional and knows how to keep our daughter excited about music. I highly recommend Rojas School of Music!
Ruby B